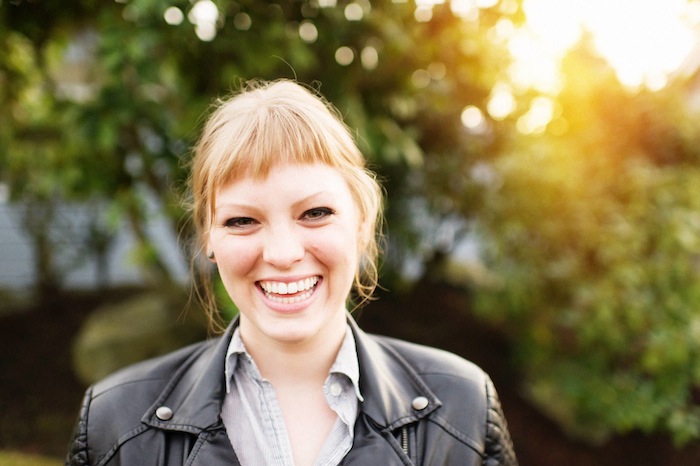 Hi there! My name is Anna and I'm a writer and photographer based in Portland, Oregon. I created this cooking blog to share my favorite gluten-free recipes.
My gluten-free journey
I stopped eating gluten right after graduating college, when I realized it was contributing to horrible cystic acne I had developed over the last few years of eating cheap pasta and drinking even cheaper beer. I cut out gluten, and my skin started to clear up within a month. While there's still no clinical evidence that gluten causes acne, for people with an intolerance or sensitivity, gluten can trigger inflammation, sometimes showing up as acne.
I've been gluten-free for nearly a decade now. While stores carry a ton of gluten-free options now, that wasn't the case when I started this blog. So many American dishes are built around gluten, and I struggled with meal planning and cooking when I first went gluten-free.
But I became more adventurous, and leaned into foods that were naturally gluten-free. That's why my blog features lots of recipes using rice, potatoes, eggs and oats. I have plenty of veggies in there, too, but I want my recipes to be filling. I hope this blog can be helpful for others looking for gluten-free recipes.
What I do when I'm not developing gluten-free recipes
When I'm not cooking up something in our little kitchen, I work as a communications manager for a nonprofit. Before that, I worked as a newspaper reporter covering everything from community features and retail to state politics and breaking news.
All my favorite things revolve around food. Whether it's hitting the farmers market, reading food magazines, dreaming up recipes for this cooking blog, trying a new restaurant, Portland is a foodie's dream. But it's also got killer bike routes and vintage shops, which I try to take advantage of whenever possible.
Currently eating: Blueberry Muffin Oatmeal
Currently reading: Crossroads by Jonathan Franzen
Currently watching: The Last of Us