A hot toddy on a cold night is hard to beat. Usually made with honey, lemon juice and a cinnamon stick, this caramel apple hot toddy calls for caramel sauce and a spiced cider whipped cream.
If you've ever eaten a caramel apple, you know it's a big commitment. If you buy one at a fair or pumpkin patch, it's probably a bit overpriced. And then they're really messy – have you managed to eat one without getting caramel all over your face? I haven't. What's more, they always seem impossible to finish. I can't handle that much sugar, and after about five bites I usually want to throw the thing away.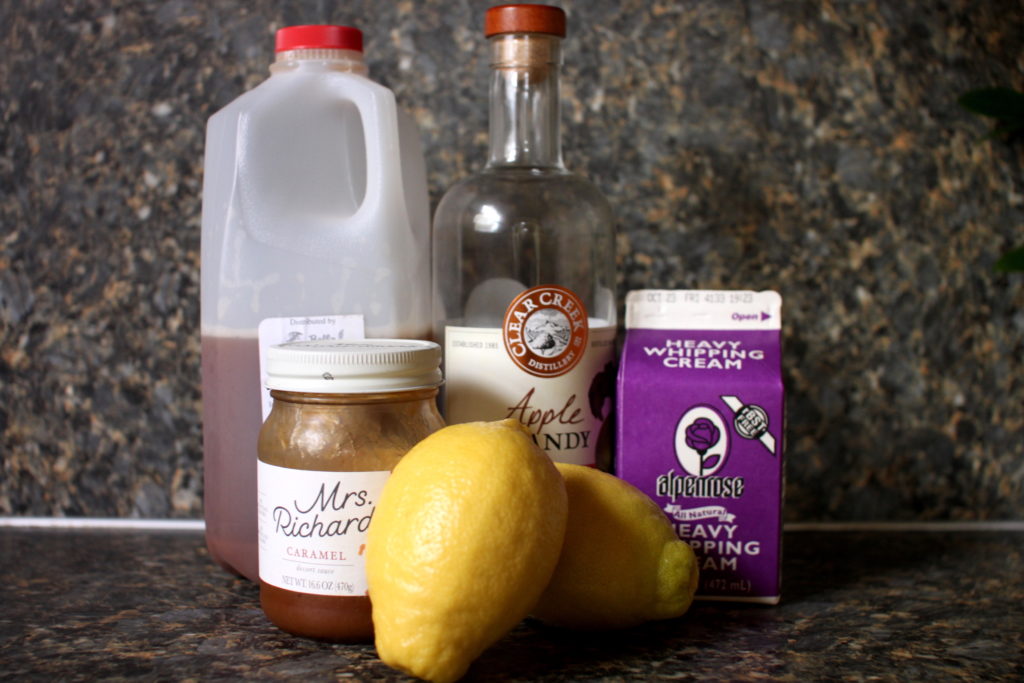 But I love the taste of a good caramel apple, so I decided to put it into drink form. To create this caramel apple hot toddy, I used a local apple brandy instead of whisky or bourbon, and caramel sauce instead of honey. And to top it all off, I made a whipped cream with fresh cider, cinnamon and sugar. The cider (especially if you get the unfiltered stuff straight from the farm) adds a richness that's hard to beat.
This cinnamon stick really helps the drink come together, so don't skip it, if possible. I always buy cinnamon sticks in large bags from the Asian market, where they're much cheaper.
I was honestly surprised how much this caramel apple hot toddy tasted like the real thing. Now every time I'm craving a caramel apple, I'll whip this up instead. The whipped cream takes a bit of work, but this recipe makes several servings and it will keep for a couple months in the freezer.
Enjoy!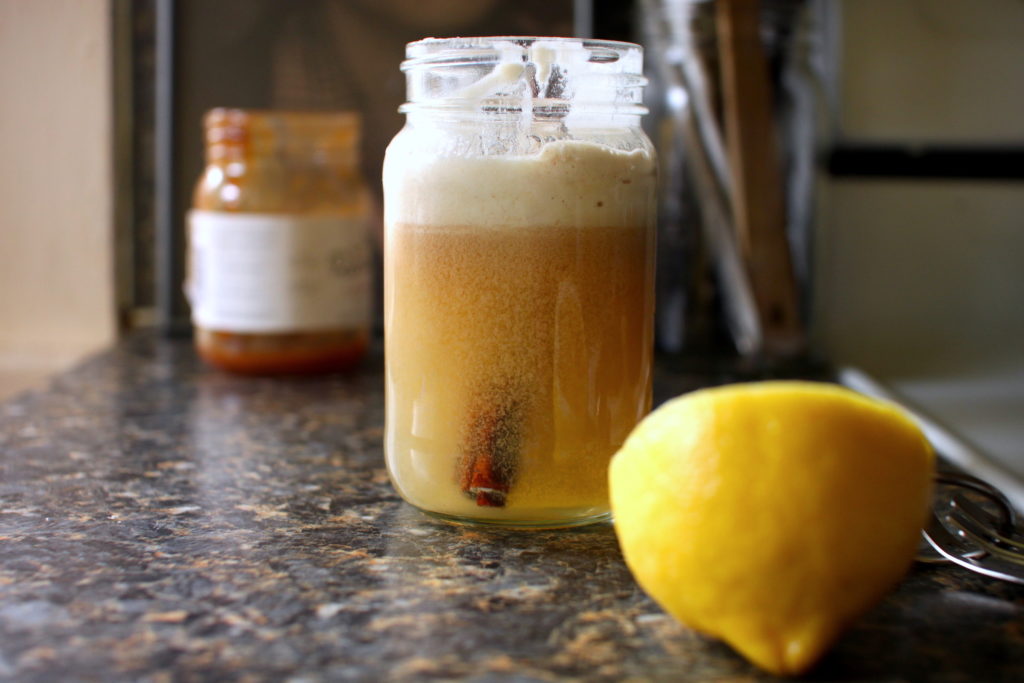 Caramel Apple Hot Toddy
This caramel apple hot toddy tastes just like a fresh caramel apple, thanks to apple brandy, caramel sauce and spiced cider whipped cream.
Ingredients
For the spiced cider whipped cream
½

cup

heavy whipping cream

⅛

teaspoon

cinnamon

2

tablespoons

brown sugar

½

teaspoon

vanilla

¼

cup

apple cider
For the hot toddy
1 ½

ounces

apple brandy

1

teaspoon

lemon juice

8

ounces

hot water

1

tablespoon

+ 1 teaspoon caramel sauce

1

cinnamon stick (for garnish)
Instructions
Add water to your kettle and put it on to boil.

Beat cream, cinnamon, sugar and vanilla in medium bowl with an electric mixer just until cream thickens and is no longer runny. Add the cider in two batches, waiting until cider is fully incorporated before adding the rest. Beat until stiff peaks form. (If you're having trouble getting the right consistency, place the bowl in the freezer for 10 minutes and continue.)

Add brandy and lemon juice to a mug. Pour in hot water, then stir in caramel sauce until it dissolves. Add cinnamon stick and a healthy dollop of the whipped cream.
Notes
You'll have plenty of whipped cream left over for more hot toddies or to put in your coffee — store it in the freezer to prevent separation.
Looking for more holiday drinks? Try this spiked chili pepper hot chocolate or this ginger hot toddy. Cheers!